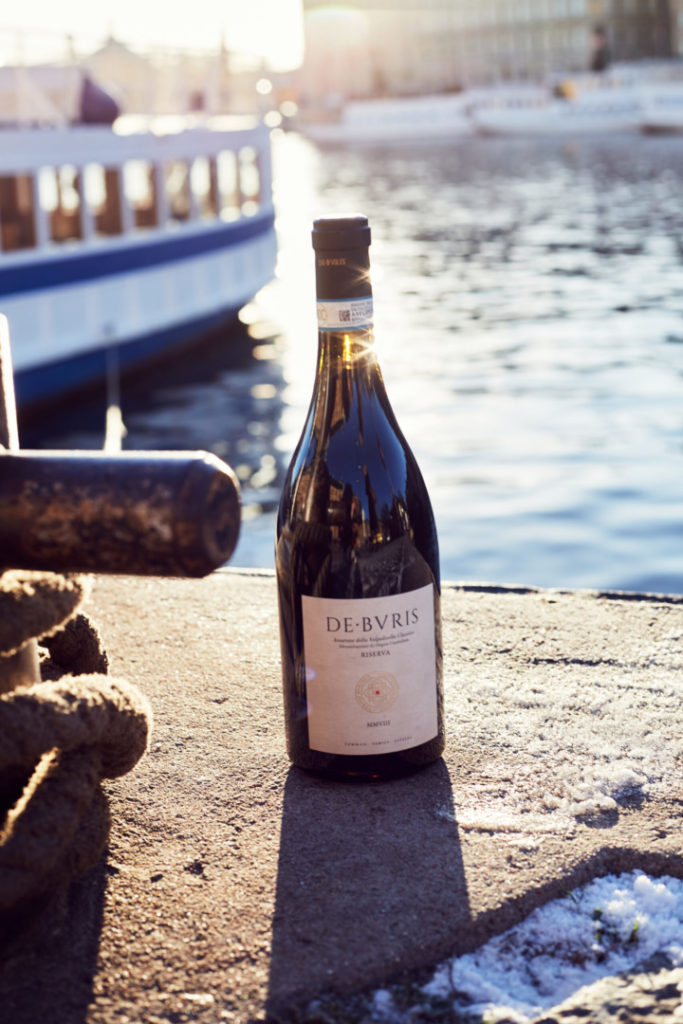 Press lunch with clients and some prestigious Swedish journalists, organized in collaboration with our importer Hermannson & co.
Rutabaga is the elegant restaurant inside the Grand Hotel in central Stockholm, the best venue for the next generation's concept of vegetarian cuisine. Here, fresh quality products, combined with different inspirations from all over the world and the chef's creativity, turn into an exciting menu.
The trendy menu pairs delicious vegetarian and vegan dishes with our De Buris Amarone della Valpolicella Classico Doc Riserva. Challenge accepted and successfully won. De Buris displayed its sheer elegance, as its softness wrapped and accompanied the entire menu, as if in a perfectly executed pas de deux.