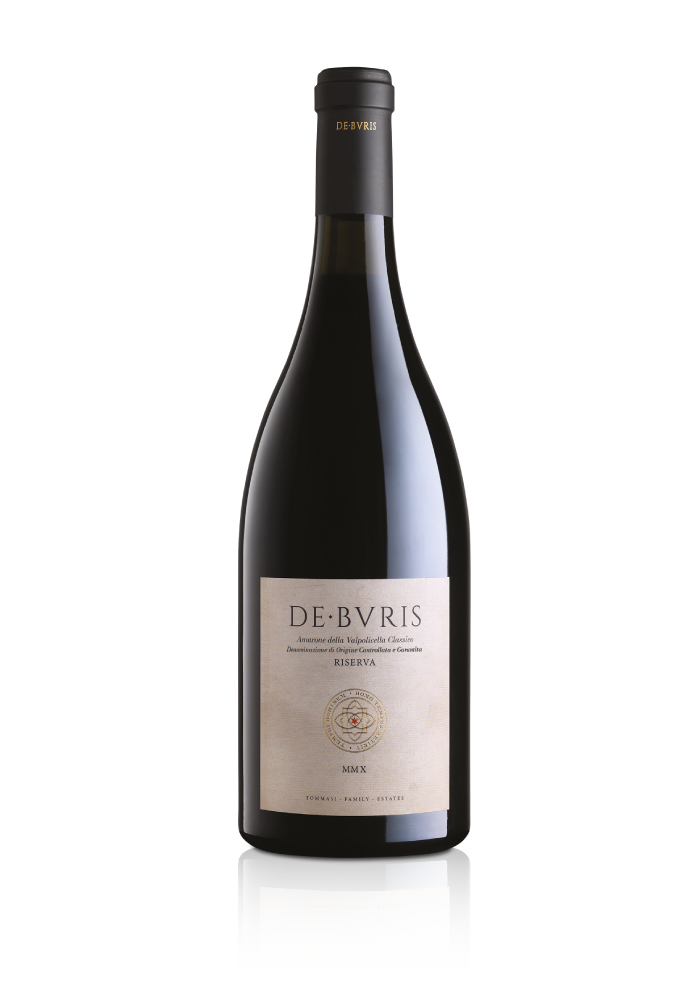 Amarone della Valpolicella Classico Riserva DOCG
In perfect balance between power and grace, aromas of herbs from the undergrowth herald this dense and full-bodied red, along with details of blackberries, ground coffee and hints of dark chocolate and pink peppercorn. On the palate, it immediately shows its firm but well integrated velvety tannins, balanced by a vibrant acidity and savory mineral notes. The rich liquorice aftertaste is persistant, followed by a lingering mocha finish.
Vendemmia lievemente in ritardo rispetto agli anni precedenti. I fattori determinanti sono stati il freddo, che ha caratterizzato l'inverno, la piovosità, che si è protratta per tutta la primavera e l'estate contraddistinta da notevoli escursioni termiche e con giornate di pioggia. Questo ha provocato un rallentamento dello sviluppo delle piante e, quindi, uno slittamento della raccolta. La vendemmia 2010 è il risultato di anno di lavoro intenso, inseguendo i capricci del tempo, facendo potature medio-corte al tempo giusto, rispettando le vigne, puntando esclusivamente sulla qualità. Sono state raccolte uve sane con grappoli spargoli ed una buccia spessa, ideale per l'appassimento. Le nuove attrezzature di vinificazione hanno dato un risultato eccellente, sia dal punto di vista delle cinetiche di fermentazione e dell'evoluzione del vino stesso.
In perfetto equilibrio fra potenza e grazia, l'aroma di erbe del
sottobosco preannuncia questo rosso denso e corposo, insieme a dettagli di more, caffè macinato e sentori di cioccolato fondente e pepe rosa. Al palato mostra subito i suoi tannini vellutati, decisi e ben integrati, bilanciati da una vibrante acidità e sapide note minerali. Il ricco retrogusto di liquirizia è persistente, seguito da un intrigante finale moka.