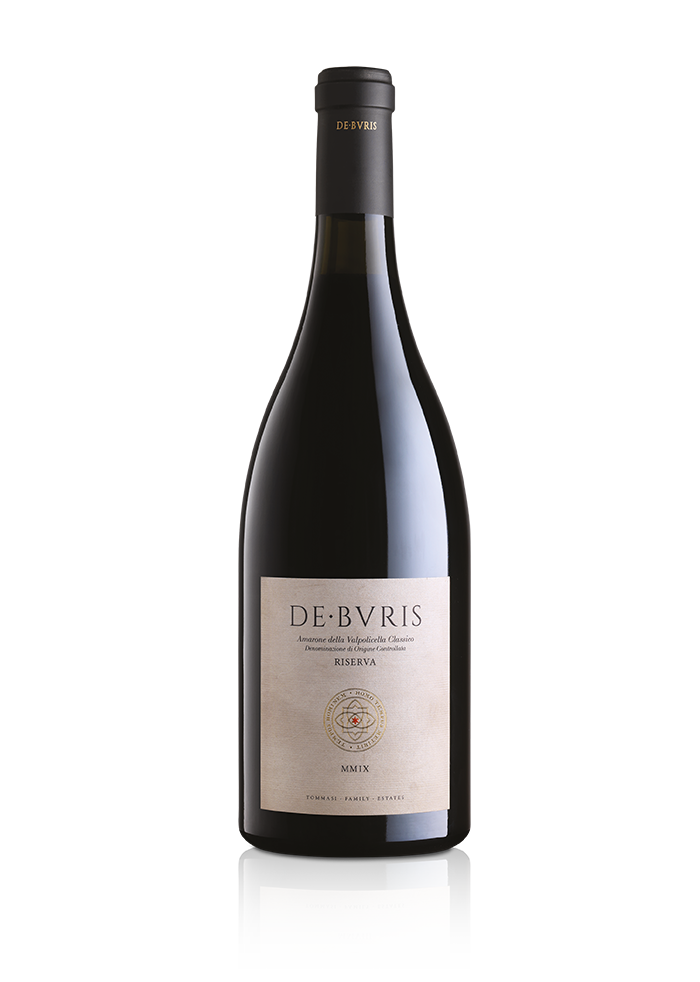 Amarone della Valpolicella Classico Riserva DOCG
De Buris 2009 displays a bright, deep ruby red color; on the nose, it is taut and extremely fine, with the typical aromas of both sour and sweet black cherries that evolve into notes of spices and cocoa beans. On the palate it unleashes all of its personality: it offers high-toned, vibrant yet delicately velvety fruit. In spite of its concentration, it never seems heavy. Indeed, it is poised, harmonious, apparently suspended: it seems to offer a challenge to time, and its finish is interminable.
Oltre ad una grande annata, De Buris 2009 è forte di un importante progetto culturale, "De Buris Illustre" voluto dalla quarta generazione della famiglia Tommasi, svelando attraverso l'arte dell'illustrazione, un vocabolario universale che trasmette la cultura intrinseca e il terroir di questo grande Amarone.
Un vino raro, esclusivo che, come la vera arte, tutti possono apprezzare. L'abbiamo realizzato pensando a coloro che degustandolo si sentiranno trasportati, solo per un attimo in quell'istante infinito dove il tempo non esiste.
Colore rosso rubino, vivace e profondo: al naso è teso e finissimo, con aromi di amarene e ciliegia scura, che si evolvono dalle spezie alla fava di cacao. All'assaggio sprigiona la sua personalità con un ingresso in bocca dinamico, dalla tessitura finemente vellutata e con una bella verticalità. Nonostante la consistenza importante, non si avverte mai la sensazione di peso, ma il sorso è sereno, armonioso, sospeso, che pare sfidare il tempo e si chiude in un finale interminabile.