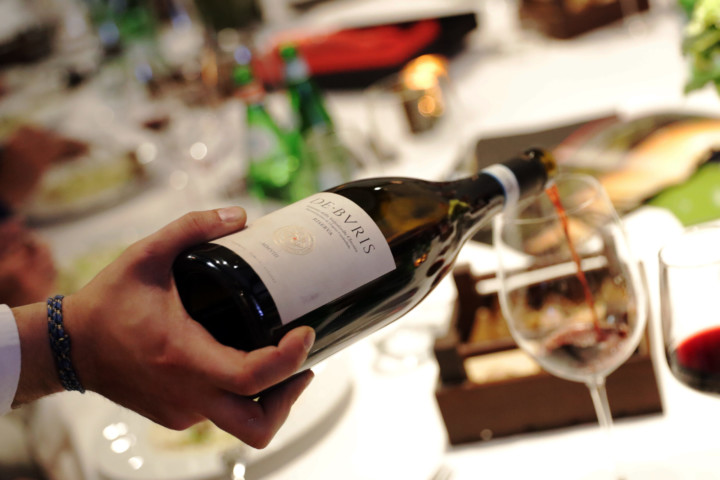 Don Lisander was Alessandro Manzoni's famous nickname. Don Lisander Milano is a historic restaurant that stands (not surprisingly) in Via Manzoni, with a history dating back to 1947, and which still continues to thrill its diners.
The location is within walking distance of the Alla Scala Theater, in a prestigious and classy area that reflects the style of the restaurant. The interior dining hall is set up in what was once the chapel of Palazzo Trivulzio (1700), of which the magnificent garden is still visible today from the restaurant courtyard.
Don Lisander has been acknowledged as one of the best historic restaurants in Milan, it is also a longtime customer of the Tommasi family, so it was a pleasure to meet up with friends, customers and some journalists to taste De Buris 2009 and pair it with traditional Milanese dishes.